Tree Planting Services in Layton
When you need help with planting your trees, it's always best to call the expert arborists at Nye's Tree Service. Our local Layton professional arborists have the knowledge and experience needed for planting or transplanting a variety of different trees.
Tree planting can be a tricky and intricate process. There are many things that certified arborists specialize in, such as proper tree care for all different sorts of plants from fruit trees to evergreens. It's important that new trees are planted correctly so they grow and thrive in their environment.
Nye's Tree Services offers tree services for residential and commercial customers, we are Northern Utah's highest rated tree removal company and provide our clients with the highest level of customer service. Our technicians are courteous to the property and always clean up after our job is completed. 
Nye's Tree Services also offers tree pruning, tree removal and tree and plant health care and fertilization services.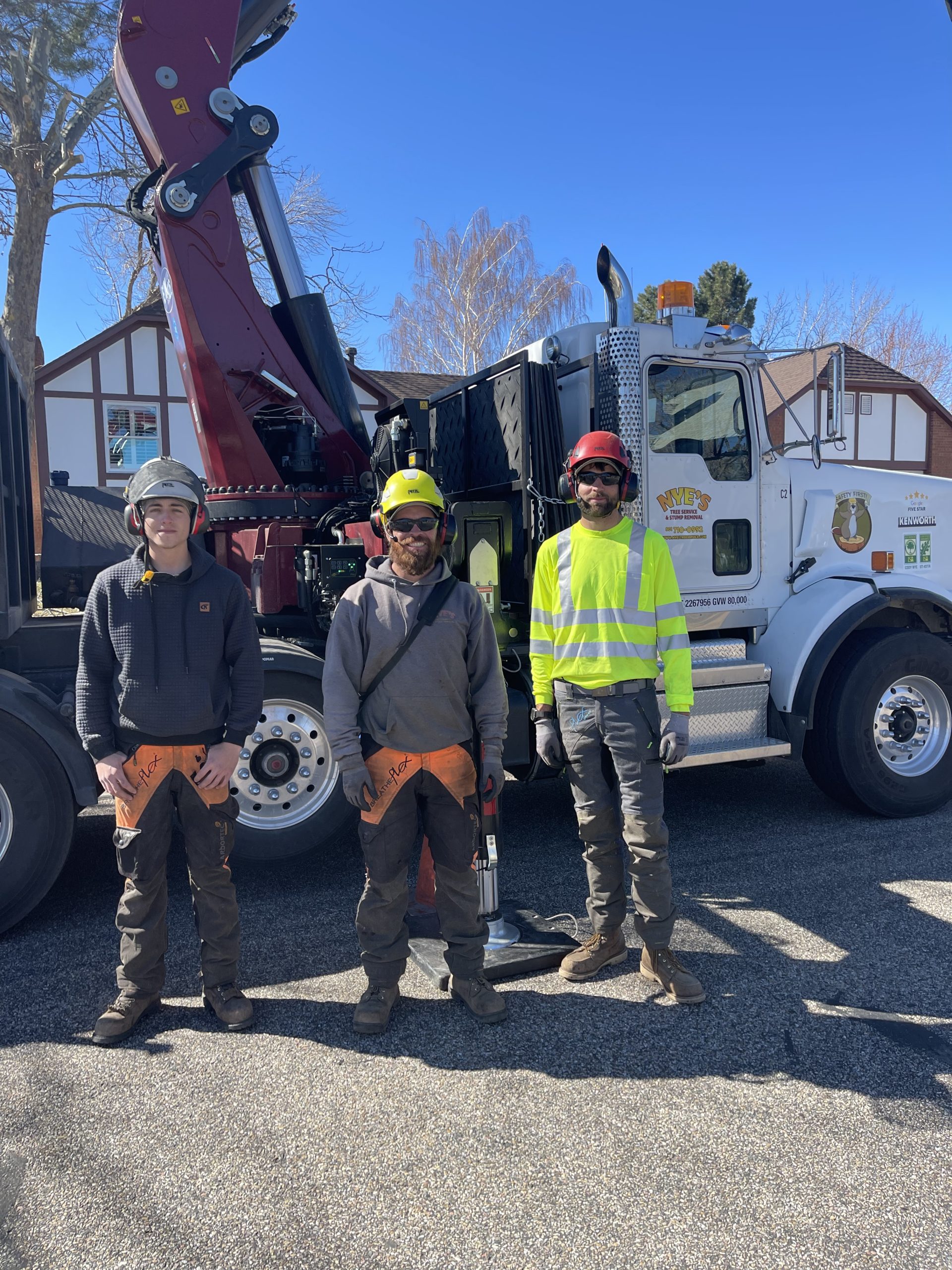 At Nye's we are ISA Certified arborists, our experience can offer you the products and resources needed for successful tree and plant health care. We offer emergency services, fast free estimates and are proud of our 5 star reputation for more than 20 years serving Utah residents and commercial customers.

"Nye's Tree Service was very professional and prompt. They did a great job removing our tree and grinding the stump. I would recommend them and I have recommend them to my friends. I would definitely use their services again. Thank you"
— Curt Waiters
[/db_pb_slide]
"I submitted a request online on Saturday. They called on Monday, came to see the project on Tuesday, and did the job the next day. Work looked great - we were very happy. Cost less than I expected. Paying was easy. I knew they knew there business when he identified the tree right off. Will use Nye's again."
- John D.
[/db_pb_slide]
Nye's Tree Service is outstanding. They gave me a reasonable quote, were responsive, on time, addressed all of my concerns, and provided great quality work. I'll definitely be using them in the future and would recommend them to everyone.
- Kelsey M.
[/db_pb_slide]
Loved the quick and clean service we rendered. Nice employees and very respectful. Excellent price on removing 3 huge messy pine trees.
- Karen E.
[/db_pb_slide]
They were fast, effective, and had the best price I could find! They got the job done well and cleaned up after they were gone! If you're looking for someone great you want to call these guys for sure!
- Tavery L.
[/db_pb_slide]
[/db_pb_slider]