Tree Fertilization & Plant Health in Salt Lake City
At Nye's Tree Services some of the most common challenges we see with Northern Utah trees and plants stem from poor maintenance, diseases and insects including:  fire blight, pine needle scale, fungus, anthracnose, aphids, mites, topping trees, mulch amending, deep root fertilization, plant growth regulators, borers, beetles, and more. If you think you have any of these conditions it is important to schedule a consultation with a licensed arborist.
Some arborist variables that must be considered when accessing your trees' health:
Tree Diseases
In a natural setting, diseases play an important role in ecosystem health and most forests could not survive without them. In the residential setting, where we are often dealing with individual trees rather than entire populations, diseases can and, in many cases, should be treated or prevented to ensure the health of your trees..
Insects & Mites
Insects are amongst the most diverse and successful group of organisms on the planet. There are an estimated 900,000 to 1,500,000 species worldwide, making up a staggering 80-89% of all named animal species. As insects infest trees in our residential areas it will require proper diagnosis and treatment, be sure to contact Nye's Tree Service's arborists, serving Salt Lake City and surrounding areas, for tree care and health.
Growth Control
Utilized by large utility companies to keep trees out of power lines, largely ignored by homeowners until it is too late. Nye's Tree Service's Salt Lake City area arborists can help you better understand tree care and health, like proper placement, tree types and growth rates to maintain a beautiful landscape for years to come.
Soil
Soils play a crucial role in the health and care of trees. Oftentimes, a tree is stressed and weakened from poor soils before it is ever affected by a disease or pest. Understanding the soil issue and applying the right cultural and treatment strategy is important to improving the health of the tree.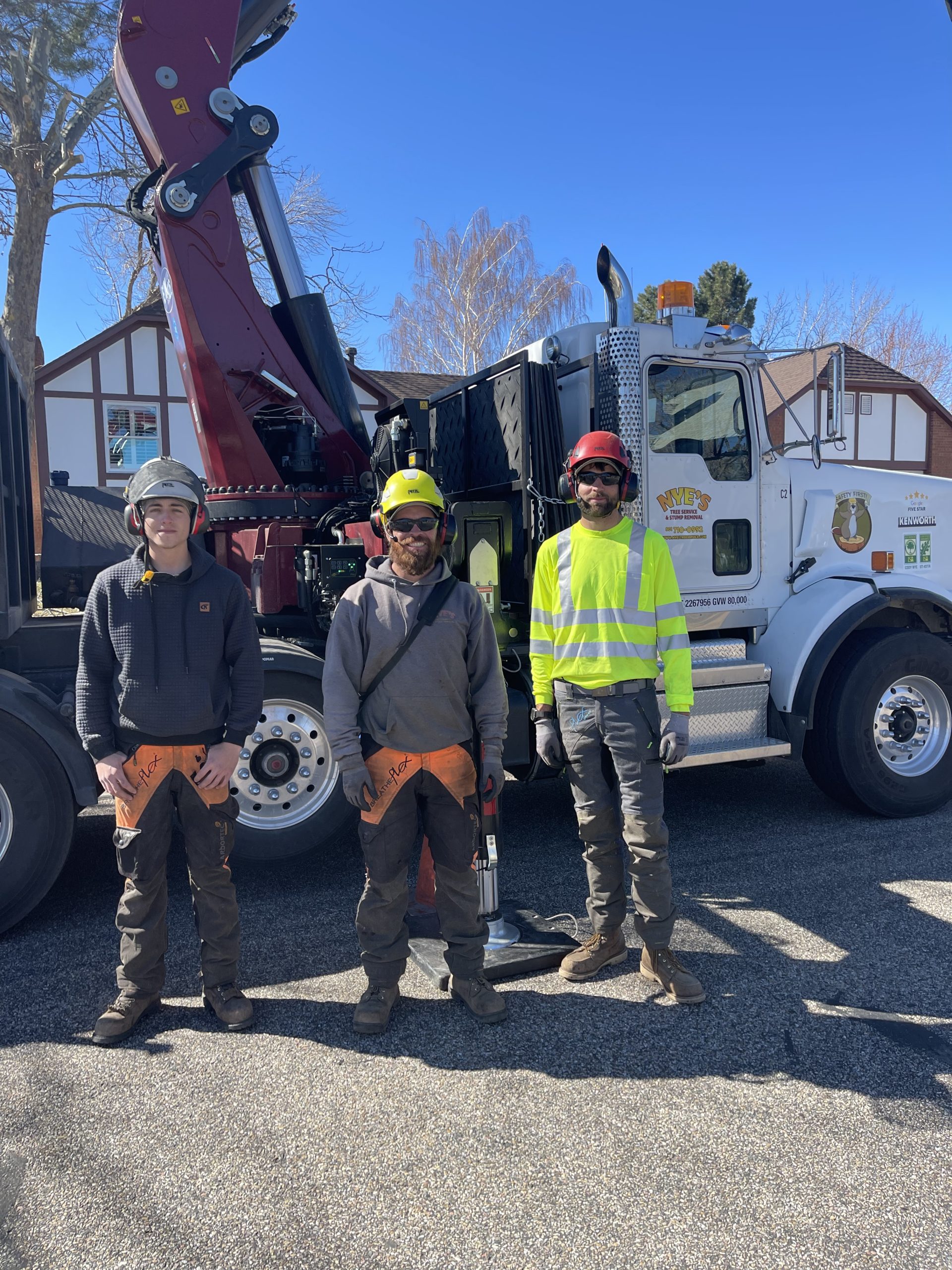 At Nye's we are ISA Certified arborists, our experience can offer you the products and resources needed for successful tree and plant health care. We offer emergency services, fast free estimates and are proud of our 5 star reputation for more than 20 years serving Utah residents and commercial customers.

"Nye's Tree Service was very professional and prompt. They did a great job removing our tree and grinding the stump. I would recommend them and I have recommend them to my friends. I would definitely use their services again. Thank you"
— Curt Waiters
[/db_pb_slide]
"I submitted a request online on Saturday. They called on Monday, came to see the project on Tuesday, and did the job the next day. Work looked great - we were very happy. Cost less than I expected. Paying was easy. I knew they knew there business when he identified the tree right off. Will use Nye's again."
- John D.
[/db_pb_slide]
Nye's Tree Service is outstanding. They gave me a reasonable quote, were responsive, on time, addressed all of my concerns, and provided great quality work. I'll definitely be using them in the future and would recommend them to everyone.
- Kelsey M.
[/db_pb_slide]
Loved the quick and clean service we rendered. Nice employees and very respectful. Excellent price on removing 3 huge messy pine trees.
- Karen E.
[/db_pb_slide]
They were fast, effective, and had the best price I could find! They got the job done well and cleaned up after they were gone! If you're looking for someone great you want to call these guys for sure!
- Tavery L.
[/db_pb_slide]
[/db_pb_slider]