Tree Removal, Trimming & Pruning Services, Ogden Ut
Trees and shrubs are an investment that can last for many years with proper care. However, when a tree becomes damaged, diseased or un-healthy it potentially needs to be removed.
Request Estimate
Contact Us

Nye's Tree Service in Ogden specializes in removing trees safely and efficiently so you can get back to life quickly without worrying about any further harm being done.
Our licensed & insured arborists use their 20+ years of experience with state of the art equipment while also following industry standard practices for tree removal and disposal.
Nye's Tree Services offers tree removal for residential and commercial customers, we are Northern Utah's highest rated tree removal company and provide our clients with the highest level of customer service. Our technicians are courteous to the property and always clean up after our job is completed. 
Utah is known for unexpected extreme weather, including high wind and winter snow storms, which can cause trees to fall or become a risk to a property. Nye's offers 24/7 emergency tree services to help mitigate the situation.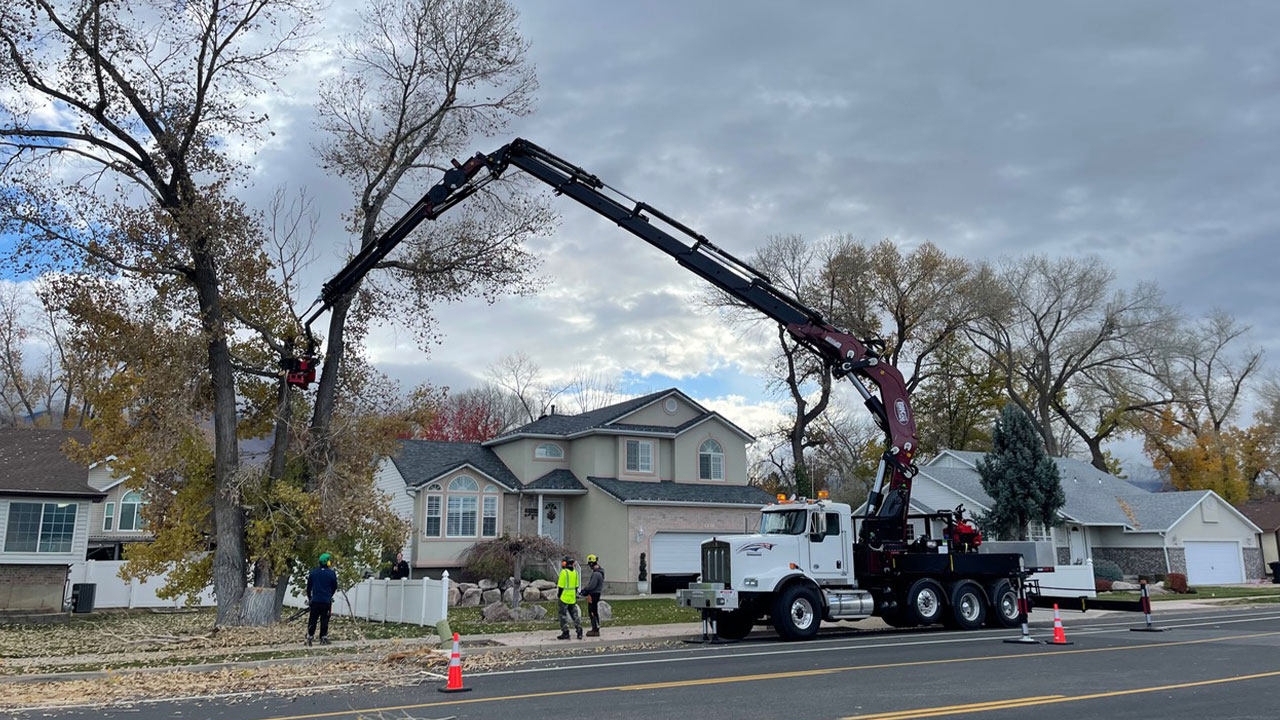 TREE REMOVAL
We provide tree removal services with minimal disturbance or damage to your property. We use the best equipment in the industry so we can get your job done right!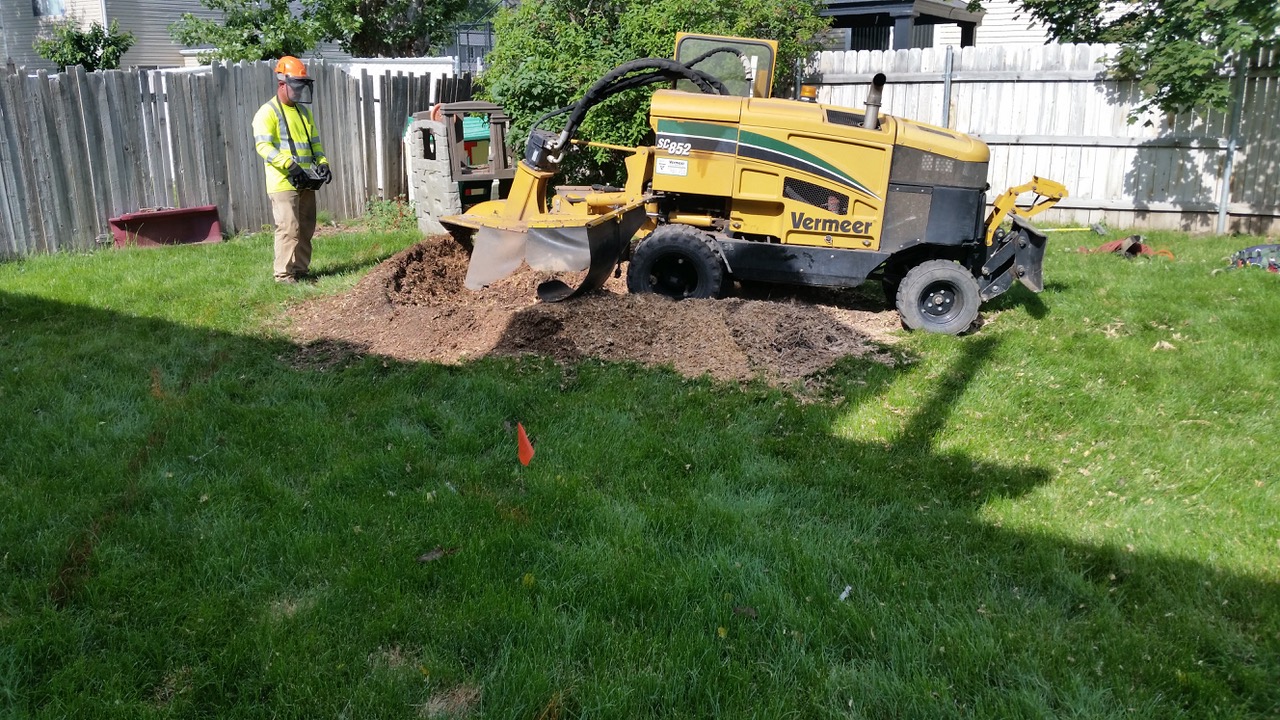 TREE STUMP REMOVAL
A tree stump left on your property is a tripping hazard, especially to children. It is a hazardous nuisance in your way, and may devalue your property.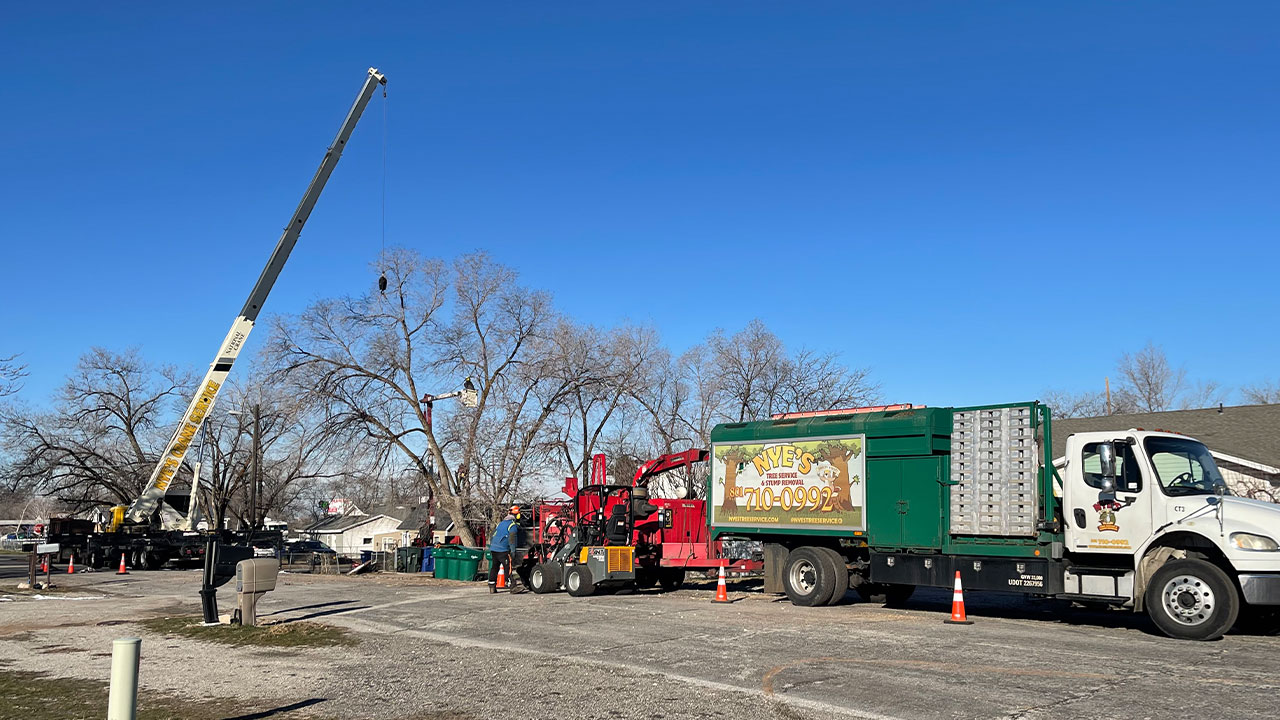 TREE HEALTH CARE
At Nye's we are ISA Certified arborists, our experience can offer you the products and resources needed for successful tree and plant health care.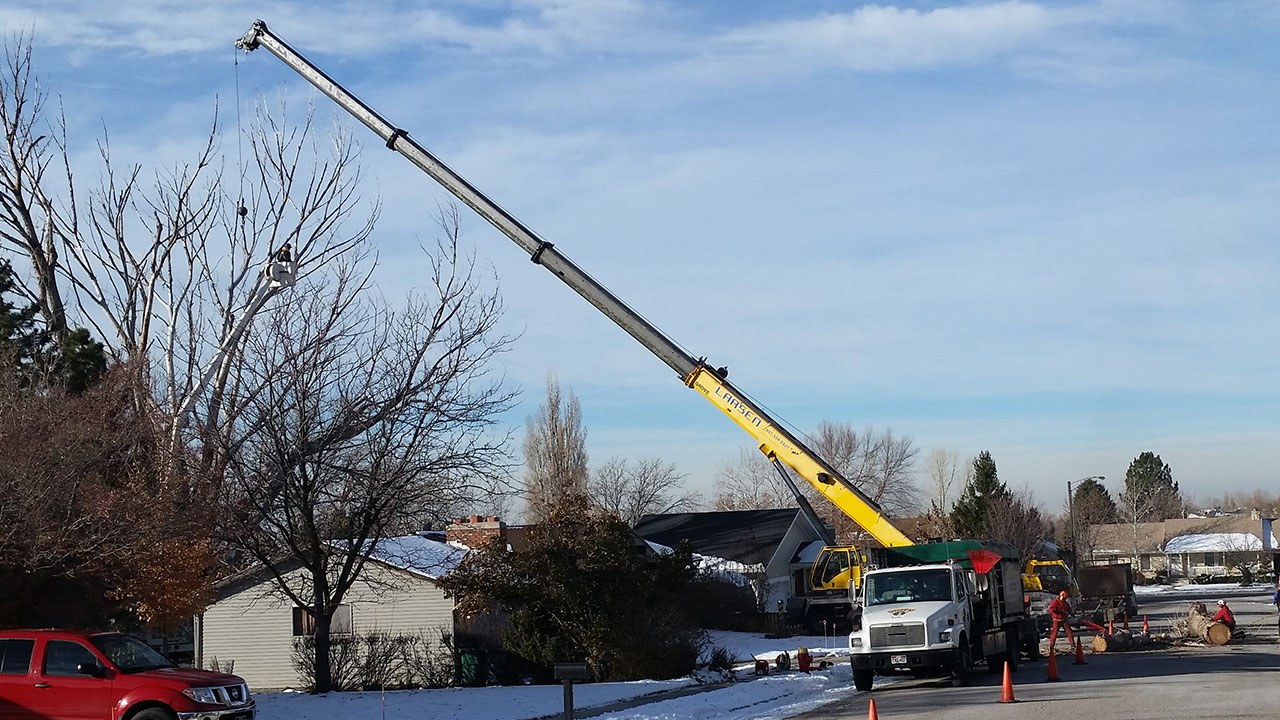 Crane Services
Nye's Tree Service is your go-to for crane services. With a 36 ton crane with an extendable boom tip height of 103 feet, our mobile cranes can be deployed anywhere in Northern Utah.

"Nye's Tree Service was very professional and prompt. They did a great job removing our tree and grinding the stump. I would recommend them and I have recommend them to my friends. I would definitely use their services again. Thank you"
— Curt Waiters
[/db_pb_slide]
"I submitted a request online on Saturday. They called on Monday, came to see the project on Tuesday, and did the job the next day. Work looked great - we were very happy. Cost less than I expected. Paying was easy. I knew they knew there business when he identified the tree right off. Will use Nye's again."
- John D.
[/db_pb_slide]
Nye's Tree Service is outstanding. They gave me a reasonable quote, were responsive, on time, addressed all of my concerns, and provided great quality work. I'll definitely be using them in the future and would recommend them to everyone.
- Kelsey M.
[/db_pb_slide]
Loved the quick and clean service we rendered. Nice employees and very respectful. Excellent price on removing 3 huge messy pine trees.
- Karen E.
[/db_pb_slide]
They were fast, effective, and had the best price I could find! They got the job done well and cleaned up after they were gone! If you're looking for someone great you want to call these guys for sure!
- Tavery L.
[/db_pb_slide]
[/db_pb_slider]